AFFORDABLE ALUMINIUM SLIDING DOORS
Neat, elegant styling and the slim sight lines of aluminium frames allow more glass enabling more light into your home.
If you would like to ask us a question or find out more about our products please do not hesitate to contact us.
Aluminium Sliding Doors Gloucester
The Bifold Company has one mission – to offer striking aluminium sliding doors in Gloucester which are low maintenance and easy to use. We provide specialist fitting services and our customer service team offer quotations for aluminium sliding doors tailored to various homes and budgets. We give our Gloucester customers access to quality and robust aluminium sliding doors, giving their home a show home look of many peoples' wildest dreams. With The Bifold company, it's time for that dream to come true.
Stunning Aluminium Sliding Doors Gloucester
At The Bifold Company, we have aluminium sliding doors in a spectrum of colours and designs to blend in with your home's current structure. Our aluminium sliding doors will make a life changing amendment to your Gloucester home. Our Gloucester team provide free, no obligation quotation services prior to you purchasing aluminium sliding doors. Also, our design and fitting team complete an extensive exploratory consultation, taking ample time to get to know you and discuss your aluminium sliding door requirements in an effort to ascertain which aluminium sliding doors suit your specification, budget and your Gloucester home overall.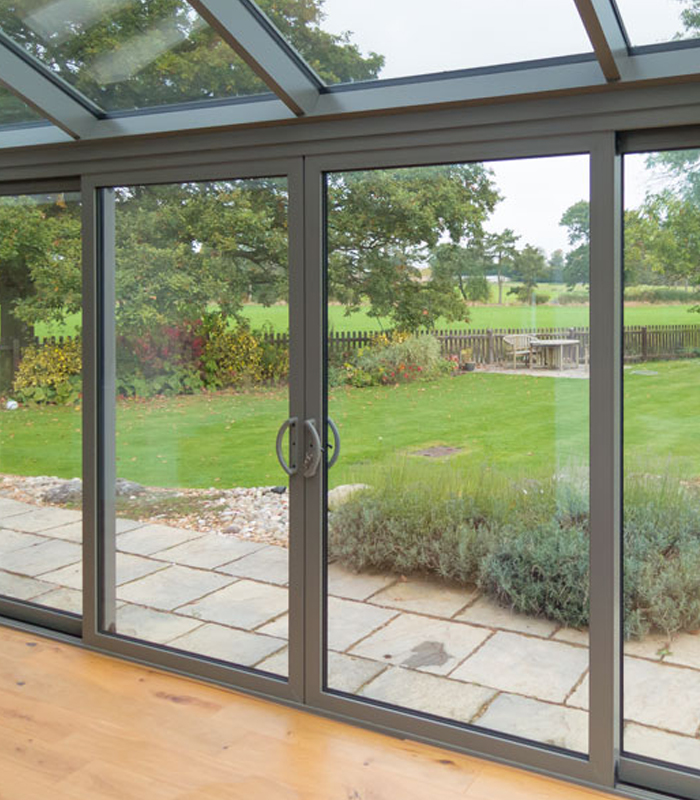 Complete the online form to request a free no obligation quote.
View a collection of our latest projects and completed work.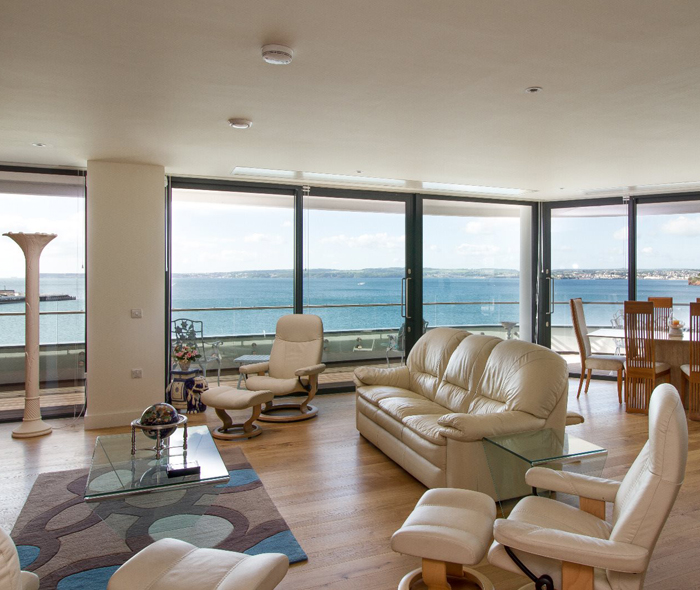 High Quality Aluminium Sliding Doors Gloucester
Aluminium sliding doors are designed to maximise your Gloucester home's beauty, giving it a cutting edge that many thought they could only but dream of. The Bifold Company has now made this beauty all the more accessible.
All of our aluminium sliding doors perform extremely well thermally. This means that they help regulate temperature, both hot and cold inside your Gloucester home. This helps keep gas and electricity costs at their optimum level. With technology such as smooth running and full security systems you can make your home feel like a much larger open space, whilst still having safety for you and your family in mind.
We long guarantees on our aluminium sliding doors. This is to display our confidence in our high quality products and to reflect the quality of your investment. Our aluminium sliding doors are designed to last for many years and in the unlikely event you should come across any issues, our fantastic aftercare services are at hand.
SERVICE THAT CAN'T BE BEATEN ANYWHERE IN GLOUCESTER
Our aluminium sliding doors having received positive media attention and our expert aluminium sliding door fitters vast experience and high end training in fitting aluminium sliding doors. The end to end service our Gloucester customers receive when purchasing aluminium sliding doors from The Bifold Company is nothing short of faultless. We offer long term after care to our Gloucester customers: you'll always get the best in service, products and skills from The Bifold Company in Gloucester – Number one for aluminium sliding doors in the South West and South Wales.
There are masses of benefits aluminium sliding doors present to you and your Gloucester home. Style, durability, and strength to name but a few. If you want an eye-catching home with aluminium sliding doors designed to last a lifetime with the ability to endure all weathers, then aluminium sliding doors from The Bifold Company are the natural choice.
GET A FREE, NO OBLIGATION QUOTE